A diet high in protein from animal sources, including meat, has been found to be linked with heart failure in older women. (Shutterstock)
---
A high-protein diet, especially one that is rich in meat, could significantly increase the risk of heart failure in women over 50, suggests a new preliminary research.
Presented at the American Heart Association's Scientific Sessions 2016, the large-scale study looked at the self-reported daily diets of 103,878 women between the ages of 50 and 79 years from 1993 to 1998.
As well as self-reports of daily protein intake, which can be unreliable, the team also used special biomarker data to check the intake — doubly labelled water, which measures a person's metabolic energy with non-radioactive tracers, and urinary nitrogen, which measures the actual amounts of dietary protein.
During the study, a total of 1,711 women developed heart failure, with the team finding that the rate of heart failure was significantly higher for women who consumed a larger amount of total dietary protein than women who ate less protein, or got more of their protein from vegetables rather than animal sources.
However although women who ate higher amounts of vegetable protein appeared to suffer less from heart failure, this link was not significant when the researchers adjusted for body mass.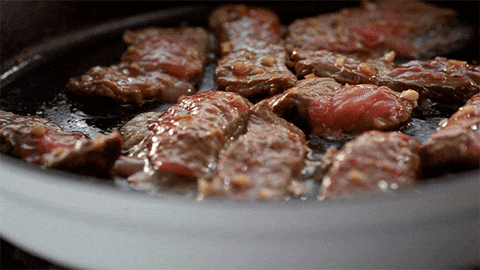 The study's author Mohamad Firas Barbour also commented that although vegetable protein appeared to have a protective effect, additional studies are needed to look further at this potential association
The team also found that the study's findings were true regardless of age, race or ethnicity, level of education, or if the women had high blood pressure, diabetes, coronary artery disease, anemia, or atrial fibrillation, and added that previous studies have also found a link between increased protein from meat and cardiovascular risk in women.
"While a better understanding of dietary risk is still needed, it appears that heart failure among postmenopausal women is not only highly prevalent but preventable by modifying diet," said Barbour, adding that, "A better understanding of nutrition-related factors associated with heart failure is needed."
Current guidelines from the American Heart Association recommend a diet that emphasizes fruits, vegetables, whole grains, nuts, low-fat dairy products, poultry (without the skin), and fish at least twice a week, especially varieties high in omega-3 fatty acids such as salmon, trout, and herring. The guidelines also recommend limiting red meat and sugary foods and beverages.